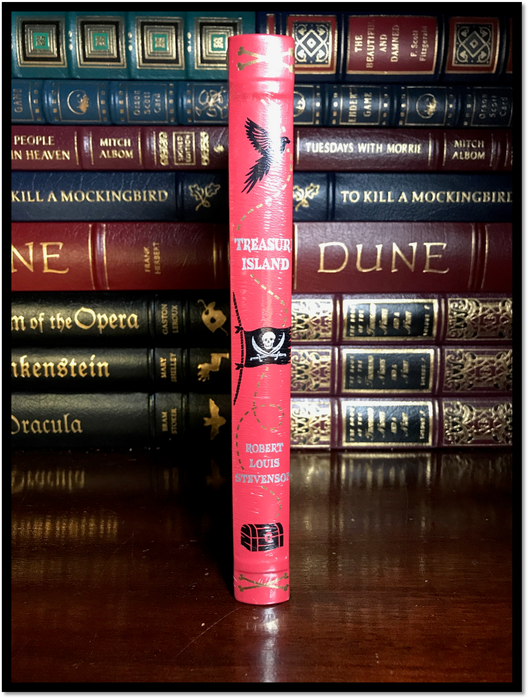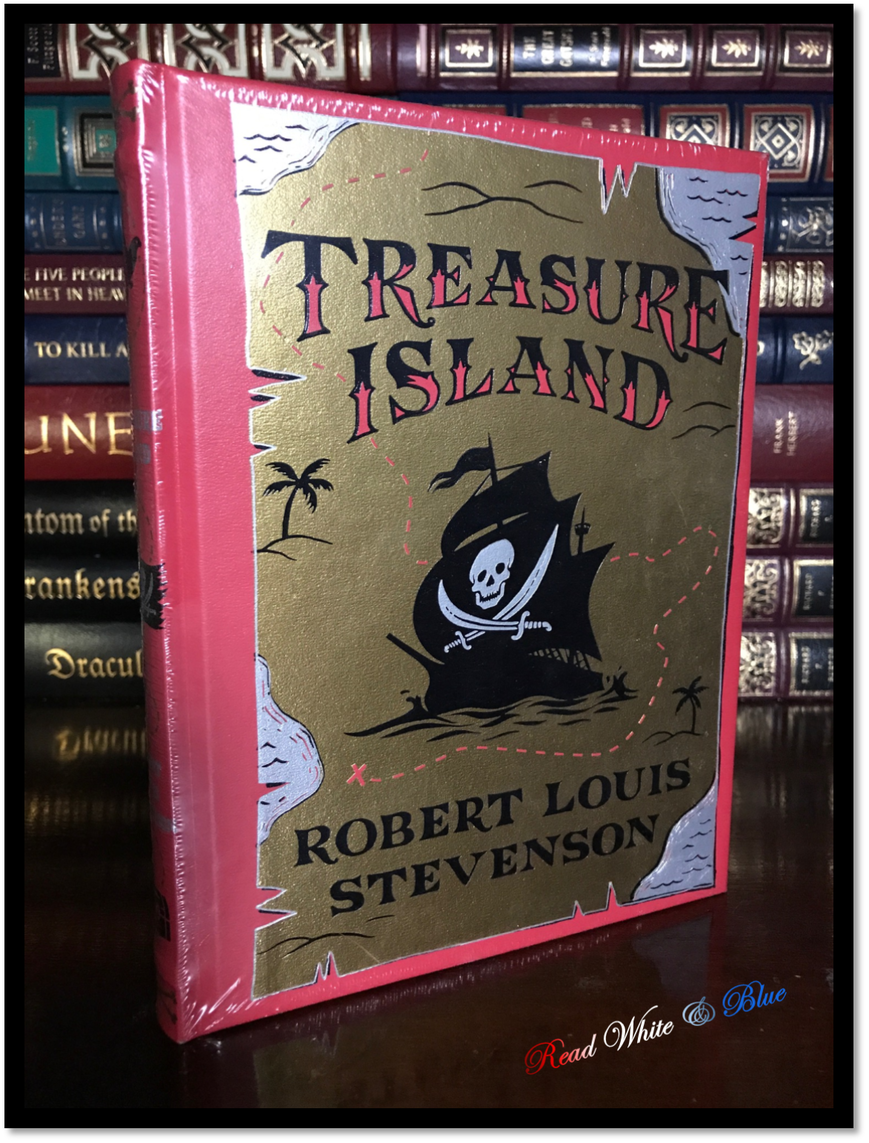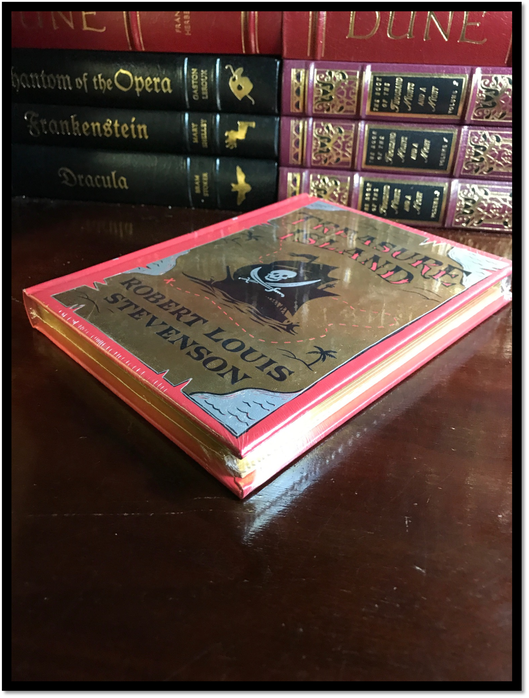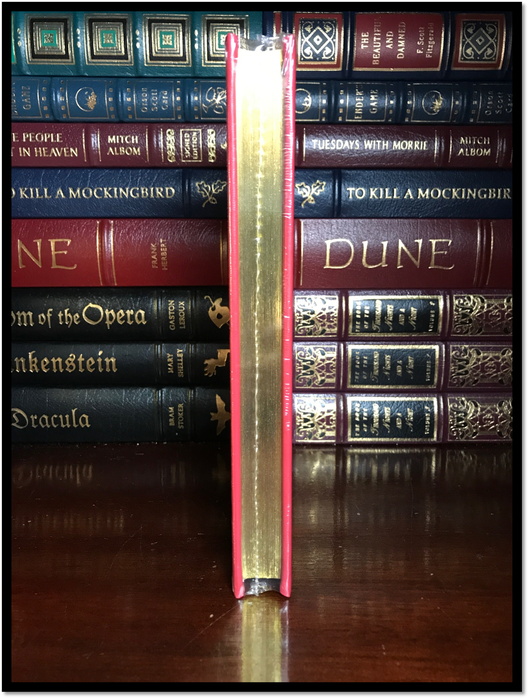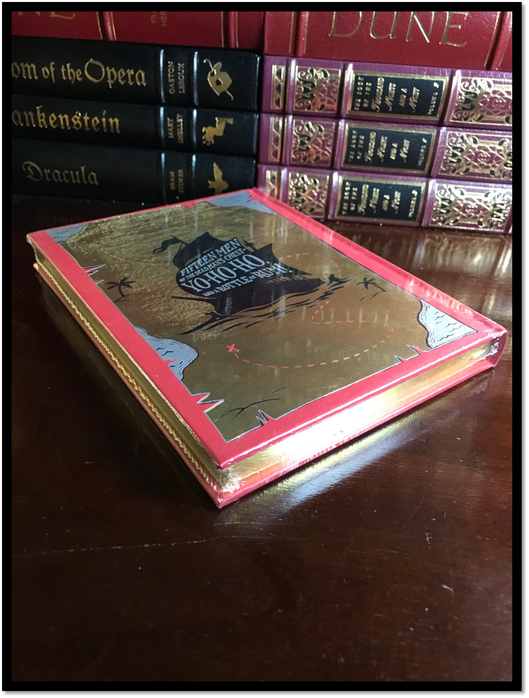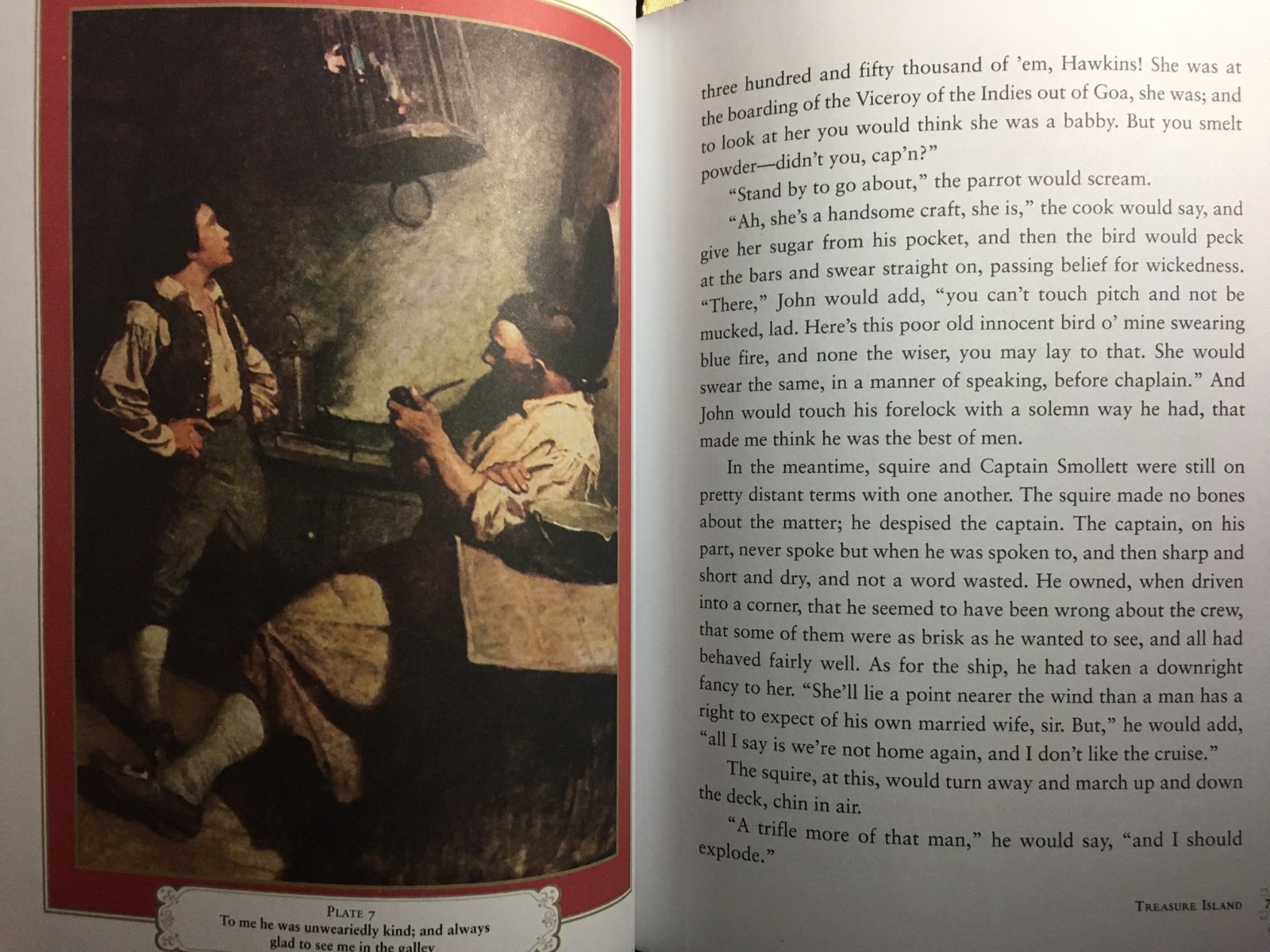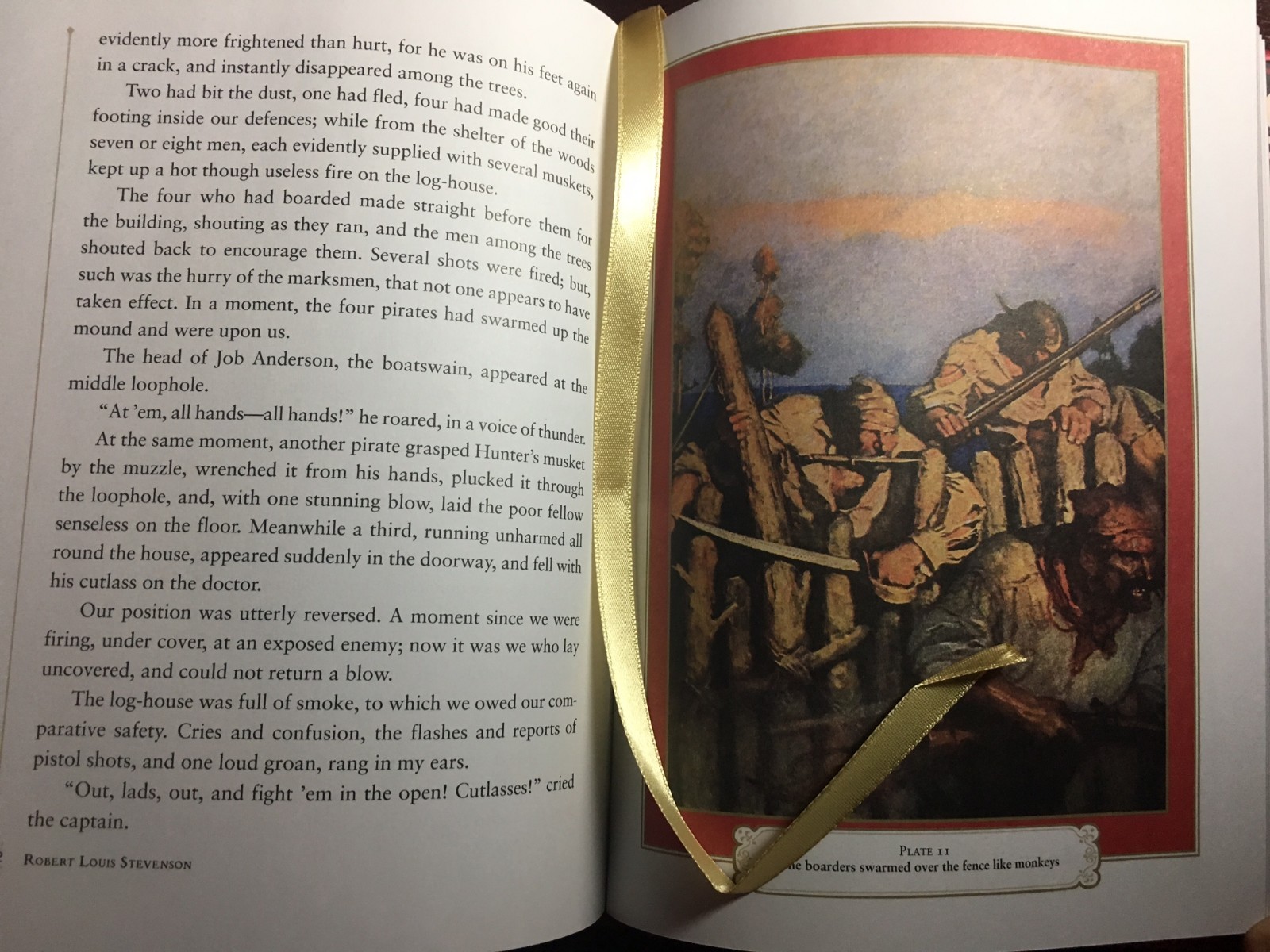 Treasure Island by Stevenson & Illustrated N.C. Wyeth Sealed Leather Hardback
Description
Treasure Island by Robert Louis Stevenson This is a brand new in shrink-wrap leather-bound edition of Treasure Island by Robert Louis Stevenson. When he attends a dying patron of his family's boarding house, young Jim Hawkins has no idea that the man was once a pirate, or that the man's possessions include a map that will lead whoever has it to the island where the notorious buccaneer, Captain Flint, buried his treasure. Jim and his guardians hire a boat to sail to the island, unaware that crew they have hired includes many members of Flint's pirate band, among them former quartermaster Long John Silver, and that they hope to claim the treasure for their own. The ensuing action-packed adventure established the classic pirate story as it was written for more than a century afterward, and it made the literary reputation of its young author, Robert Louis Stevenson. First published as a book in 1883, Stevenson's tale of pirate adventure on the high seas has become one of the best-known classics of English literature. Illustrated with classic full-color plates by N.C. Wyeth, this exquisite edition features an elegant bonded leather binding, a satin-ribbon bookmark, distinctive gilded edging, and decorative endpapers. It is a book that will be cherished by readers of all ages. This book has dimensions of 6.4"w x 8.3"h. PLEASE NOTE: This will NOT come with a price sticker on the front of it because we do quality control and this ships directly from our store. We do this because we have seen other sellers who attempt to emulate our selling style by making their listings look similar drop ship all their merchandise and there is no quality control. Also, as this book can be gift worthy we wouldn't want it to show up with a big price sticker on the front which could possibly damage or leave glue residue on the book. Your book purchase is too important to us to not have that in place. I ship via media mail within the U.S. If you would like an expedited option please let me know before buying. I ship globally, but I use the U.S. service which I ship to in Kentucky and it ships out to the Country and uses their services. Also, if you are an international buyer and would like to combine shipping and the add to cart and request total option is not working please contact me about creating you a listing. Paypal only! Thanks!
No further condition information found.
Found 56 items. Top item is a
100.00% match
to
treasure island by stevenson illustrated n c wyeth sealed leather hardback
.