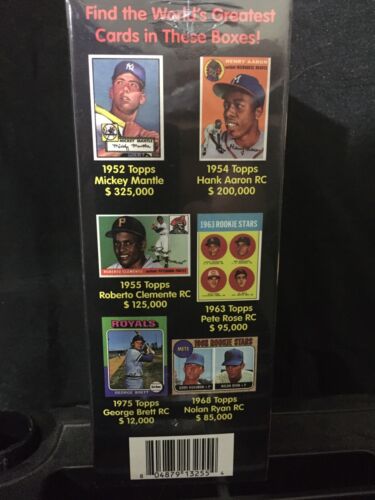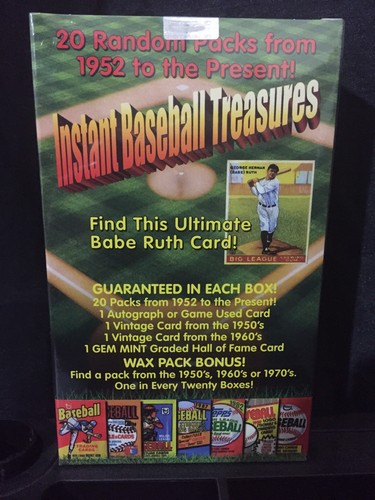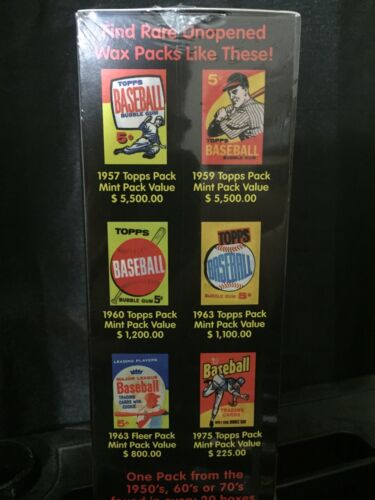 INSTANT BASEBALL TREASURES SEALED BOX - 20 UNOPENED PACKS + AUTO/JERSEY +MORE
Description
This listing is for (1) Sealed Instant Treasures Baseball BoxEach box comes with: (20) Unopened/Factory Sealed Packs(1) Gem Mint 10 Card(1) Vintage Card from the 1950s(1) Vintage Card from the 1960s(1) Certified Autograph or Game-Used Jersey/Relic card * * PACK BONUS * *There will be (1) Pack included from either the: 1950s, 1960s, or 1970s in every 20 boxes!Look for your favorite players inside of these boxes, such as: Shohei Ohtani, Mike Trout, Kris Bryant, Bryce Harper, Derek Jeter, Mickey MantleHank Aaron, Babe Ruth, Ken Griffey Jr, Ted Williams, Mariano Rivera, Mookie Betts and more!
No further condition information found.
This item is a
good enough match
to
instant baseball treasures sealed box 20 unopened packs auto jersey more
.
Gimmu only found one item matching your search.