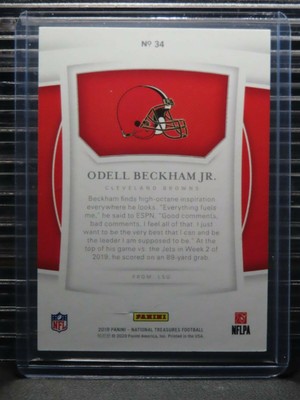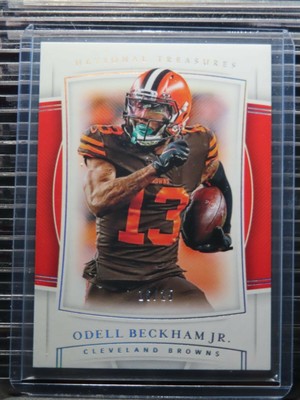 2019 National Treasures Odell Beckham Jr. Holo Silver #16/25 Browns R2
Description
Do not contact me regarding dealing away of ebay. All of these cards will be sold here, zero exceptions. Shipping will be combined at .50 per additional item purchased within 7 days of each other, shipping automatically combines at the time of payment and no request for a combined invoice is necessary. A maximum of $7.95 will be charged for a single order of items eligible for combined shipping. International Shipping is offered via the Global Shipping Program. Ebay does not allow combined shipping on such items. Graded card cases my come chipped, scratched and scuffed. I do not offer partial refunds or returns because of the case condition. All single cards will come in protective cases. If you purchase a listing that's sold as a lot it may come in snap cases or sealed in a team bag, and not all cards will be individually sleeved and top loaded in all lots. UNPAID ITEM CASES ARE OPENED 7 DAYS AFTER THE ITEMS END. NO EXCEPTIONS! I strive for 100% feedback and I will always have open communication with buyers! I normally ship within one business dayof cleared payment, thanks again for your interest in my listings! PLEASE NOTE: Any notable flaws or damage putting them outside the condition stated in this listing will be noted. Please use photos provided for your own assessment. VG - Very Good baseball cards can have any number of damage issues that do not detract from the overall look of the image on the card. These issues can include scratches and staining, noticeable creasing, rounded corners, and yellowed corners. The centering could be around 90/10. Raw cards are sold as such, and no questions regarding expected grade or guarantees of such will be responded to. dcsports87 -Zach consign
No further condition information found.
This item is a
good enough match
to
2019 national treasures odell beckham jr holo silver 16 25 browns r2
.
Gimmu only found one item matching your search.