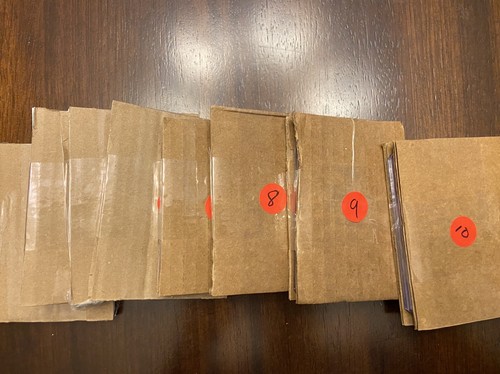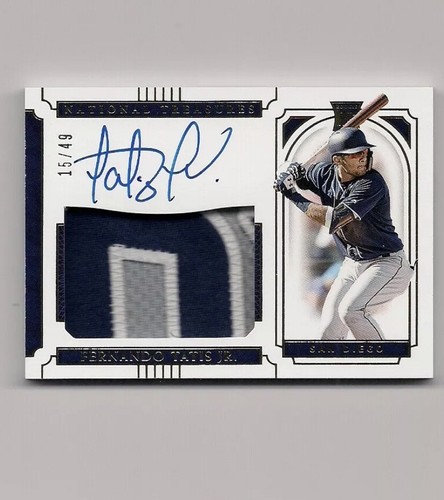 2019 National Treasures Fernando Tatis Jr Auto #15/49 RPA Buyback/Rebuy
Description
2019 National Treasures Fernando Tatis Jr RPA Auto #15/49 Buyback/Rebuy ~ READ FULL DESCRIPTION. Condition is Brand New. Shipped with USPS First Class Package. There is no guarantee you will get the grab pack containing the Fernando Tatis RPA Card, only one of these packs contain this card. ***There are a total of 100 grab packs*** All packs are made and #d 1-100 ~ if you have a preference of a # for your grab please include it with your purchase and if available I will ship that # There are a total of 13 ~ 2019 National Treasures On-Card Auto's throughout this grab set as well as another 11 ~ 2019 National Treasures Bat or Jersey Relic cards throughout this set. The grab packs include 4-6 cards ea unless it contains an On-card auto On-card autos, bat/jersey relics, refractors, #d, inserts, & base are all part of these grab packs This is a Risky Buy as you have a 100-1 odds at hitting the TOP prize!! Over 10+ year eBayer 100% Purchase with Confidence! **Combined Shipping $1 each additional grab pack**
No further condition information found.
Found 19 items. Top item is a
100.00% match
to
2019 national treasures fernando tatis jr auto 15 49 rpa buyback rebuy
.